Have You Ever Thought About How You Could Create A Luxury Dental Experience For Your Patients?
Imagine…
Having a 60% increase of patient retention.
Finally being able to work with patients outside of your geographic location
Your staff doubling their performance due to a happier and more efficient workplace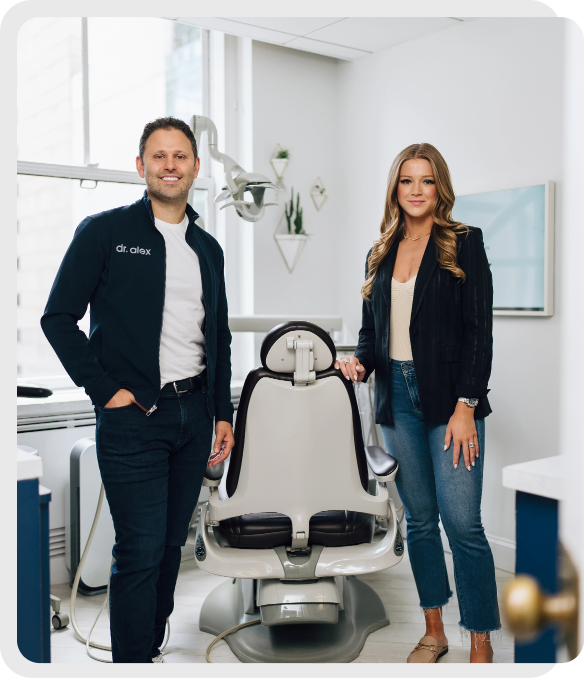 Meet Your Instructors
Dr. Alexander Rubinov, NYC cosmetic dentist has been practicing dentistry for many years. He attended Columbia University College of Dental Medicine and was the founder of Aesthetics Club. He previously worked alongside Michael Apa and Larry Rosenthal.
Nicole Molochkova is completing her MBA at Marist College. Through her years of experience, is an expert in the production, management and financial administration of dental practices. Throughout their journey,
A year ago, Dr. Alex and Nicole had the idea of creating the Cosmetic MBA program. A course that would teach dentists and their team everything they need to know about running a luxury dental practice.
They are giving you all of their knowledge, experience and expertise in a virtual program they wish they had
Introducing The Cosmetic MBA Course
6 Module Course that educates you on growing and running a luxury dental practice. This course can be accessed from anywhere at any time as long as your subscription is active. This allows you to revisit the course video at any time, access verbiage scripts and financial tracking tools as well as train your team!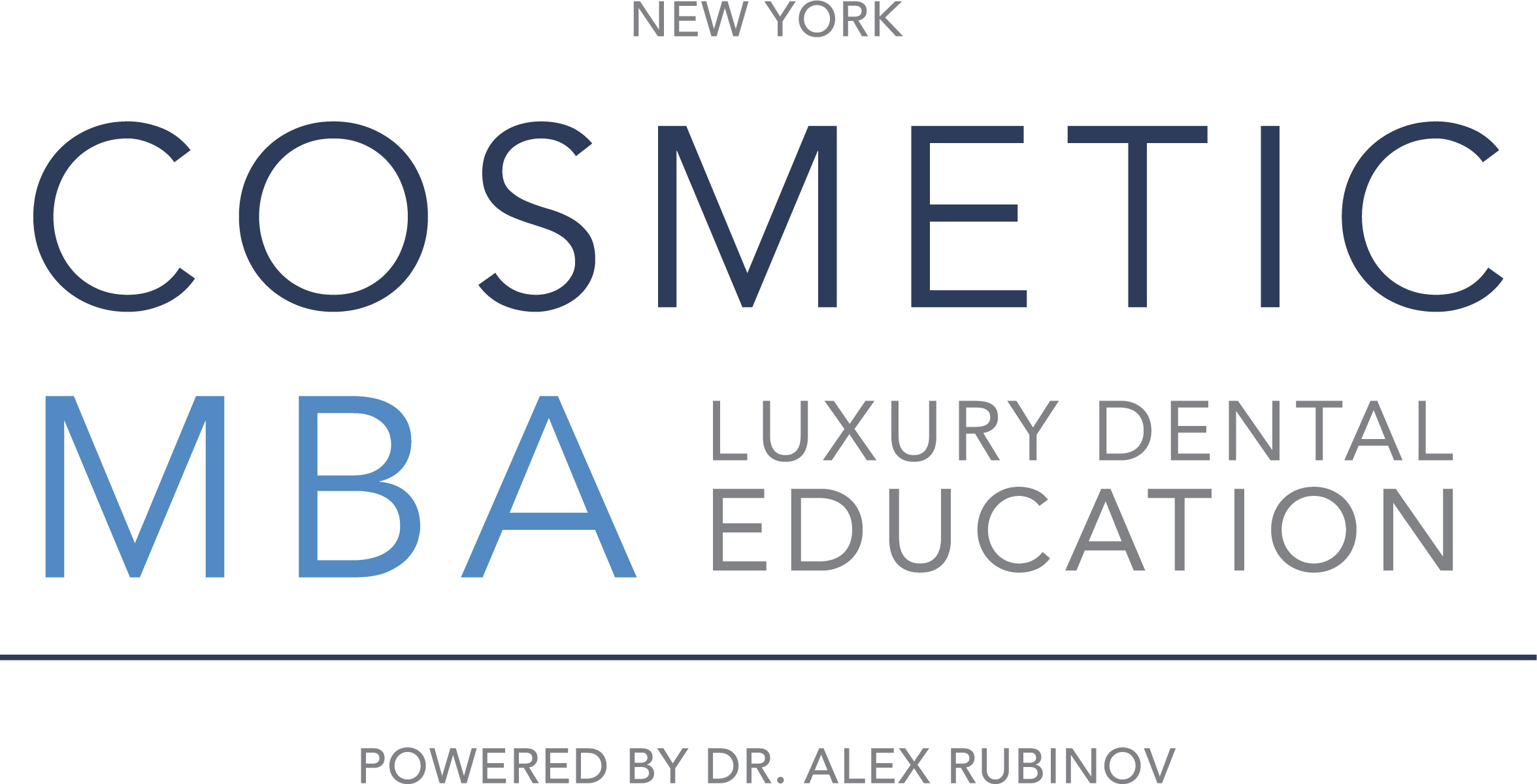 COSMETIC MBA
THE FIVE PILLARS OF OUR COURSE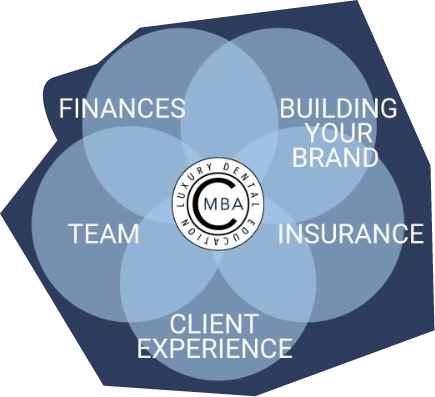 Clear Communication Is What Sets Apart The Regular Dentists From The Luxury Dentists.
Dr. Mike
Two of the most incredible individuals in the dental industry I've had the please of witnessing firsthand for 6 years! I cannot wait to be a part of this indispensable course with the best of the best! Don't miss out!
Rutgers Aesthetics Society
Absolutely AMAZING lecture by Dr. Alex and Nicole!!! We are so blessed to have had one of NYC's top cosmetic dentists come speak for the Aesthetics Society alongside his business partner about How to Run a Luxury Cosmetic Dental Office!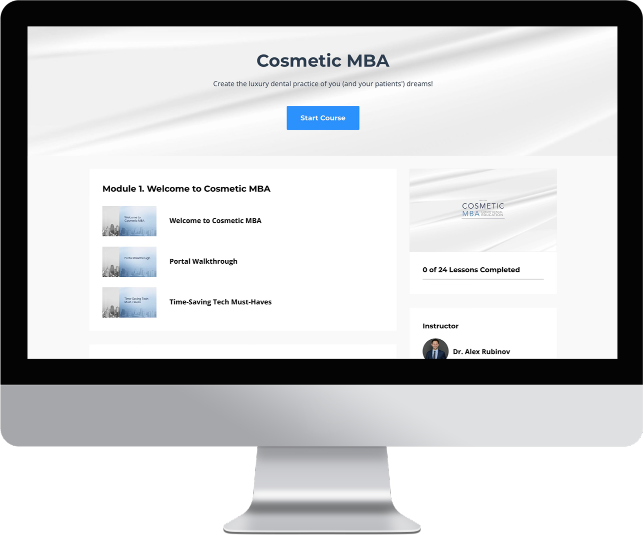 Frequently Asked Questions
How long is the course?
The course consists of 6 Modules that each consist of 3-7 sub lessons in each module. Each video lesson ranges from 45 min- 1.5 hours.
This course consists of a complete remote learning platform. You have the ability to complete it at your own pace!
Will the participants of the course have access to rewatch the videos?
YES! The subscription model of the course allows the participants of the course to reference the material at any time as long as your subscription is active.
If a participant can't make the monthly Q&A calls or the bi-monthly subject matter specialist presentations, will these calls be recorded?
YES! Each monthly Q&A call and bi-monthly subject matter specialist presentation will be recorded and uploaded to the Cosmetic MBA Platform to be rewatched in the future.
When will the Q&A calls and subject matter specialist presentations be held?
The Q&A calls will be held monthly (a date and time will be emailed to all course participants) – questions will be collected via a designated email address provided to the subscribers of the Cosmetic MBA.
The subject matter specialist presentations will be held bi-monthly (a date and time will be emailed to all course participants).
Examples of previous/ future subject matter specialists- (Surf CT), SEO team (Smart Sites and Win Big Media), Communication experts (Mango Voice, bookkeeper, employment lawyer and many more!
Will new content be uploaded to the course?
YES- new content will continuously be uploaded to the course.
Is there a minimum subscription requirement?
No- our subscription is month to month without any minimum time required
Can participants join outside the US?
YES! This course is fully remote and can be done from anywhere in the world